| | |
| --- | --- |
| ㆍ작성자 | 이상용 |
| ㆍ작성일 | 2011-12-23 (금) 15:23 |
| ㆍ홈페이지 | http://stevia.pe.kr |
| ㆍ첨부#1 | imagescayret62.jpg (14KB) (Down:948) |

ㆍ추천: 0 ㆍ조회: 2432
ㆍIP: 112.xxx.229

stevia database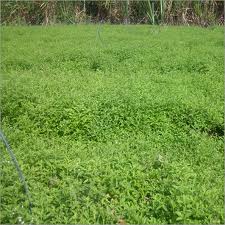 http://www.rain-tree.com/stevia.htm
위사이트 방문해 보세요, 우리가 궁금해 하는 일반적인
스테비아의 궁금증에 대해 좋은 답변이 되겠습니다.
차후, 번역본을 전문을 올리겠습니다.

Family: Asteraceae
Genus: Stevia
Species: rebaudiana
Synonyms: Eupatorium rebaudianum
Common Names: Stevia, sweet leaf of Paraguay, caa-he-éé, kaa jheéé, ca-a-jhei, ca-a-yupi, azucacaa, eira-caa, capim doce, erva doce, sweet-herb, honey yerba, honeyleaf, yaa waan, candy leaf
Part Used: Leaves


From The Healing Power of Rainforest Herbs:





STEVIA

HERBAL PROPERTIES AND ACTIONS

Main Actions
Other Actions
Standard Dosage
naturally sweetens
kills bacteria
Leaves
lowers blood sugar
kills fungi
Ground leaves: 1/4 tsp =
increases urination
kills viruses
1 tsp of sugar
lowers blood pressure
reduces inflammation
Infusion: 1 cup 2-3
dilates blood vessels
times daily
---
Stevia is a perennial shrub that grows up to 1 m tall and has leaves 2-3 cm long. It belongs to the Aster family, which is indigenous to the northern regions of South America. Stevia is still found growing wild in the highlands of the Amambay and Iguacu districts (a border area between Brazil and Paraguay). It is estimated that as many as 200 species of Stevia are native to South America; however, no other Stevia plants have exhibited the same intensity of sweetness as S. rebaudiana. It is grown commercially in many parts of Brazil, Paraguay, Uruguay, Central America, Israel, Thailand, and China.