| | |
| --- | --- |
| ㆍ작성자 | 관리자 |
| ㆍ작성일 | 2017-07-16 (일) 20:16 |
| ㆍ분 류 | 일본 |

" 수국차 제조법(일본자료) "
https://plaza.rakuten.co.jp/shizenseikatsu28/diary/201508270000/
■ How to make amatacha (sweet tea)
Leaves are bitter raw but not sweet at all, but when making it as raw material for sweet tea, pick the buds so as not to make the flowers bloom, increase the number of leaves.
Pick it around in August, dry it in the sun, then spray it with water and evenly moisten the leaf into a container and leave it for a whole day and night, it becomes steamed and hot.
Spread it while wearing it and let it dry, it will be sweetened by the generation of phyllodulcin.
Phyllotin has about 1000 times the sweetness of sugar, it is used for sweet tea and food sweetener often drunk at festivals.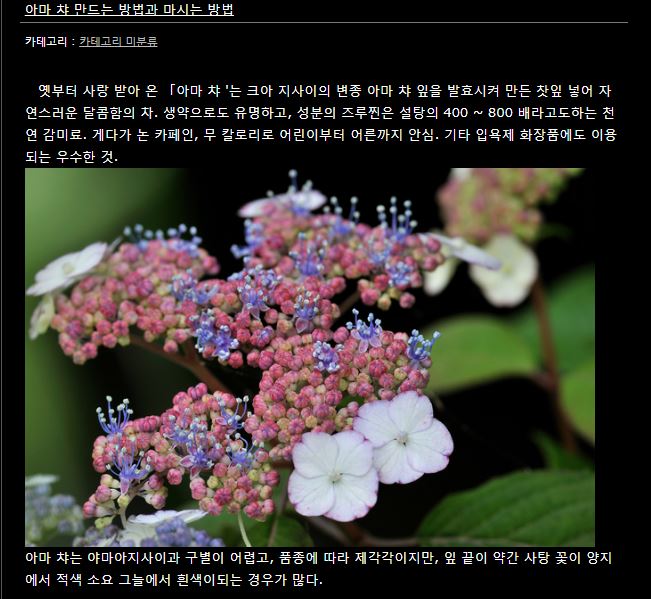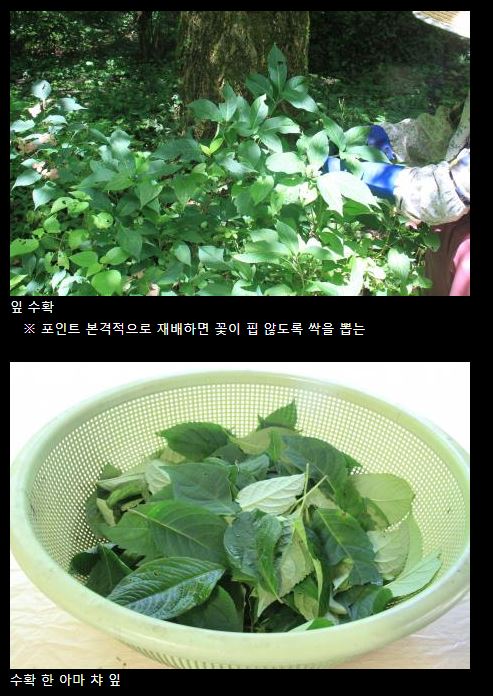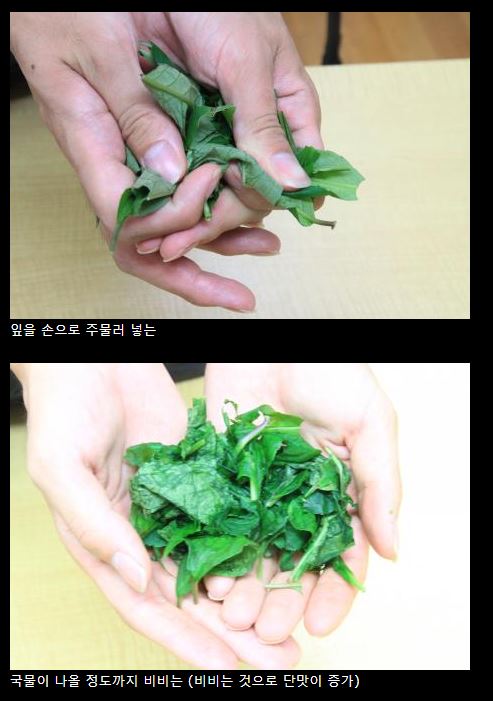 *위의 해석 정정: 풀어 해치고 태양에 건조하여 차잎을 완성한다.