| | |
| --- | --- |
| ㆍ작성자 | 이상용 |
| ㆍ작성일 | 2011-11-22 16:04 |
| ㆍ홈페이지 | http://stevia.pe.kr |
| ㆍ첨부#1 | steviarebaudiana.jpg (21KB) (Down:14) |

ㆍ추천: 0 ㆍ조회: 5364

스테비아 발효액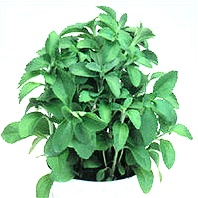 Fermented Stevia stems: Inca and Aztec medicine
스테비아 줄기 발효액: 잉카문명의 아즈텍 의학

**http://www.owndoc.com/stevia/fermented-stevia-stems/에서 링크
http://www.nutrastevia.com/en/stevia/60-stevia-stem-extract-super-antioxidant

During my research into the medicinal properties of the Stevia plant, I came across a "folk medicine" recipe that uses mainly the stems of mature Stevia plants. Those stems are chopped up or put in a blender with with water, then fermented for periods up to 6 months. Only the stems of the Stevia plant naturally harbor a microorganism that causes this fermentation.

의학 속성으로서 스테비아를 연구하는 동안 나는 주로 성숙한 스테비아 식물의 줄기를 사용하는 민간요법의 레시피를 만나게된다. 줄기들을 자르고 물과함께 섞어서, 그리고 6개월 동안 발효시키면, 스테비아는 자연스럽게 발효를 일으키는 미생물을 품게된다.


This as-of-yet unknown organism then "eats" the many compounds in the Stevia plant and metabolises them into as-of-yet unknown medicinal compounds that are alleged to have wide-ranging beneficial effects on gastrointestinal problems, skin problems and just any other ailment one can think of.

이러한 아직 미지의 생물은 그 스테비아 식물에 많은 화합물을 "먹는다"고 위장 장애, 피부 문제와 완전히 같은 다양한 효능을 가지고 있다고 주장하는 것 등 불명 약용 화합물 그들을 대사하고 다른 질병의 하나로 생각할 수 있습니다.


I admit this all sounds a bit hocus-pocus, but then again, researchers don't work for peanuts and international patents are notoriously expensive to aquire and maintain, so here we go with the patent: It is US patent nr. 5,262,161 granted to Fumio Dozono on November 16, 1993.


나는이 모든 비트 다지 소리 인정하지만, 다시, 연구진은 땅콩을 위해 일하지 않으면 국제 특허 aquire 유지, 그래서 여기에서는 특허와 함께가는 것으로 악명 높은 비용이다 : 그것은 미국 특허 번호 nr입니다. 5262161는 1993 년 11 월 16 일 후미오 Dozono에 부여되어있다.

It describes how Stevia Rebaudiana Bertoni stems are fermented to make a skin lotion against a variety of skin diseases. I wanted to corroborate this somehow, and I found evidence for the "fermented-Stevia-is-a-universal-cure" theory: In Paraguay, there was even a company that sold fermented Stevia beverages for medicinal purposes! They even described their production process, which I have translated from scanned pages of an old brochure:


그것은 Stevia Rebaudiana Bertoni의 줄기는 피부 질환의 다양한 대한 피부 로션을 만들기 위해 발효 방법에 대해 설명합니다. 나는 어떻게든이 확증 싶어, 난, 대한 증거를 발견 Äúfermented - Stevia -입니다 - - 유니버설 - 치료, AU 이론 : 파라과이에서 약용 목적으로 발효 Stevia의 음료를 판매하는 회사도있다! 그들은 내가 늙은 책자의 스캔 페이지에서 번역이 그들의 생산 과정을 설명 :


And then I found another US patent (nr. 5,958,419) for fermented Stevia stems and leaves, with an alleged antihistaminic action.

And another one (nr. 5,250,301) for fermented Stevia stems to cure digestive ailments.

From the patent: "The liquid internal medicine of the present invention may be administered to patients as a drink, whereby the blood circulation of the patients will be promoted and the disorders of their digestive organs may be cured. As the characteristic aspect of the present invention, the raw material for preparing the medicine is, as mentioned above, a liquid as obtained by concentrating, fermenting and ripening an extract from only the stems of Stevia so that the medicine has a potent curative effect on various disorders."

And:

"Where the liquid internal medicine of the present invention thus obtained is perorally administered, it may be diluted before use to a mixture from 1/5 to 1/50, preferably from 1/10 to 1/15, with water or a soft drink, in accordance with the condition of the patients.

Since the liquid internal medicine of the present invention is totally composed of a natural Stevia extract only, it is free from any harmful side effects when absorbed into the body. The internal medicine of the present invention has the effect of promoting blood circulation so that disorders of the digestive organs may be cured. Additionally, if the medicine is externally applied to the skin, the effect of treating skin disorders can be observed."

I have not even begun to seriously make my way through the thousands of Japanese-only patents for fermented Stevia and their benefits. From what I understand, the reason those products work against so many ailments is that the fermented Stevia not only contains a high concentration of beneficial substances, but that the substance also kills bacteria, yeasts, fungi, virii and parasites. Scientists in Japan say that it even kills H5N1 (bird flu) and H1N1 (pig flu).